About Codcheeks
Codcheeks is a food blog, 'nuff said! I try to capture my adventures in food, whether they are in my kitchen, at a restaurant, or just great things I find on the interwebs. Occasionally we get guest posts from like friends, but for the most part I am minding the store.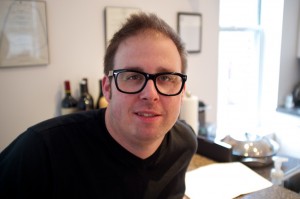 A little about me: my name is Brendan Jackson, a native of San Francisco currently living in Chicago, IL where I work as a Digital Marketing Strategist. I've been cooking since I can remember and am always trying to attempt something new as well as perfect the classics.
Finally, one of the biggest question I get is, "What is a codcheek?" Luckily I took the time to put together a post about just that subject! Read it here.
Other ways you can connect with me:
@codcheek: Codcheeks Twitter stream
@jackbr4: Personal Twitter Stream
codcheeks[at]codcheeks.com